WTC Voice is compatible with multiple communication and financial programs that maximize the use of customer's residential phone service.
Lifeline Program
In order to make Voice service more affordable for more households, the Federal Communications Commission and the Kansas Corporation Commission have established the Lifeline Program.
Lifeline is the FCC's program to help make communications services more affordable for low income consumers. Eligible WTC customers will get a discount for either Voice or Internet, but not both. Only eligible customers may enroll in the Lifeline program and the discount is limited to one per household. Lifeline is not a non-transferrable service.
To see if you qualify and learn more about the Lifeline Program, click here. Alternatively, you can stop into our Wamego office, and one of our Customer Service Representatives will be happy to assist you.
Kansas Telecommunications Access Program (TAP)
TAP is a program which distributes specialized telecommunications equipment. The program is regulated by the Kansas Corporations Commission. TAP provides telecommunications equipment to help Kansans with disabilities access and utilize their Voice service.
To see if you qualify and learn more about TAP, click here.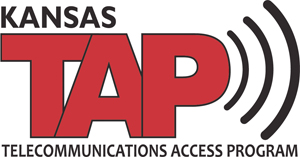 Do Not Call Registry
The Kansas No-Call act prohibits businesses from contacting consumers on their Voice line to sell products and services. The act is enforced by the Kansas Attorney General's office.
To learn more about the Do Not Call Registry, click here
To add your number to the Registry, click here.