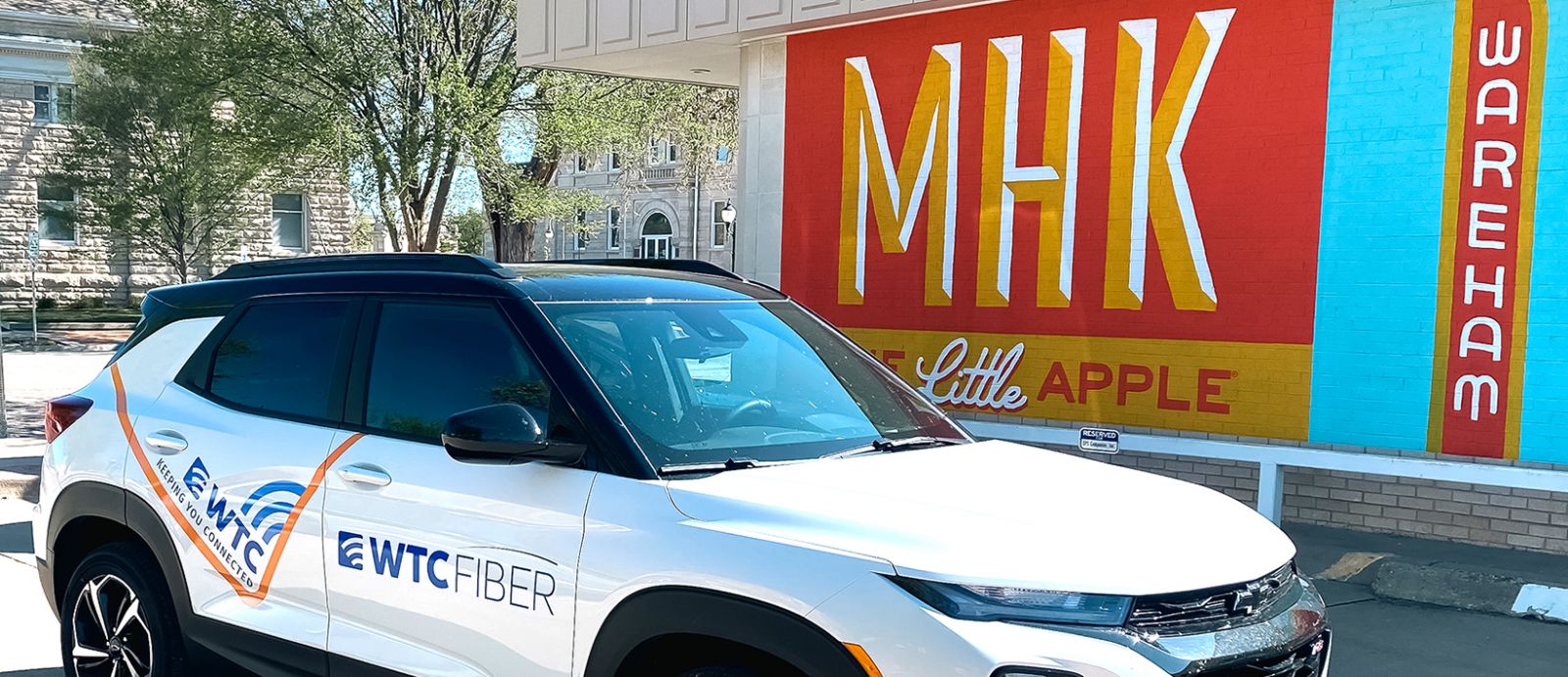 In 2016, we embarked on an ambitious journey to empower Manhattan businesses with our lightning-fast Fiber services. Our Fiber-powered connectivity rapidly gained popularity, and soon, countless Manhattan businesses began enjoying the speed, security, and seamless connectivity of WTC Fiber.
We knew our expertise and quality service should not be limited to just businesses, so we took another leap forward and began offering our services to Manhattan apartments in 2019. We were immediately thrilled to see how residents embraced the change, experiencing their full online potential like never before!
From the bustling apartments near K-State's campus to the tranquil landscape of the west side of town, we have woven a vast network across Manhattan. As demand surges, we continuously expand our coverage, welcoming new customers into the world of WTC Fiber.
While other providers have employees scattered worldwide, our team is firmly rooted in the local community. Our employees are your neighbors, friends, and fellow Manhattan residents who are dedicated to providing top-notch service with a personal touch.
As proud members of the Manhattan community, we believe in giving back to the place that welcomed us. Together, we support local initiatives, strengthen bonds, and build a thriving environment where progress and compassion go hand in hand.
For WTC Fiber customers, Internet woes are a thing of the past. Say goodbye to binding contracts and welcome the freedom of experiencing the Internet with gigabit speeds. Our seamless, fast, and free installation process ensures you'll be connected in no time. And when you need help, our round-the-clock local support team is ready to lend a hand, making your experience stress-free.
As the demand for our ultra-reliable Internet increases even further, we're excited about what the future holds between WTC Fiber and the community of Manhattan. Stay tuned as we unveil more details in due time!
Your dream of seamless streaming, lag-free gaming, and flawless video calls awaits. To join the ranks of ecstatic WTC Fiber customers, visit wtcks.com/apts.